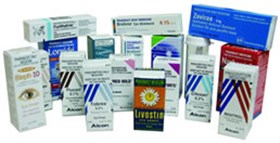 Optometrists prescribing medicines
Some optometrists can prescribe medicines in the same way a medical doctor can. At our practice we have 3 optometrists who can do this.
So if your eye is red or sore you can come to one of our optometrists for treatment. We have the necessary equipment and after 5 years studying the eye we are in a great position to help you.
Having optometrists prescribe medicines enables New Zealand optometrists to provide a very high standard of care to their patients but it has been a long time coming. Optometrists in the USA have been prescribing medicines for over 30 years.
Twenty five percent of practising optometrists in New Zealand are able to prescribe prescription medicines. This percentage is increasing quite rapidly.
The technical bits…
Medicines prescribed by an optometrist prescriber attract the same government subsidies for the patient as if the medicine was prescribed by a medical practitioner.
The formulary for designated optometry prescribers includes all topical eye preparations excluding those for glaucoma.
The Bachelor of Optometry program at the University of Auckland became a 5 year degree in 2006 in order to accommodate the therapeutic component of the new degree. Graduates from that year onward are able to register immediately in the optometry prescriber scope of practice. Post graduates have needed to complete a 280 hour bridging course.
Regulations under the Medicines Act 1981to permit optometrists prescribing medicines came into effect late 2005.