Our People
Our optometrists, optical dispensers and reception staff are committed to providing you with comprehensive, thorough, friendly and efficient service and eye care.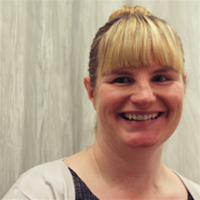 Renee Edgar
Renee is a Therapeutically trained Optometrist with a special interest in sports vision, neuro-optometric rehabilitation (post-concussion), ocular pathology and multi focal contact lenses. Renee has also had experience moonlighting at the Wellington Public Hospital Eye Department Glaucoma clinic where she worked in a multidisciplinary team in the diagnosis and treatment of glaucoma.

Graduating from the University of Auckland in 2003 Renee first worked in Taupo which plenty of interesting eye diseases and management of cases with ophthalmologists.  A very challenging first job inspired her interest in pathology and co-management.
A 3 year hiatus from optometry saw Renee pack her back pack for some interesting travel experiences where she worked as a tour manager for Contiki Holidays throughout Europe. Feel free to ask her for hints about where to go (when we can travel again!).

Settling back into New Zealand life Renee joined McClellan Grimmer Edgar in 2010 becoming a partner in 2013.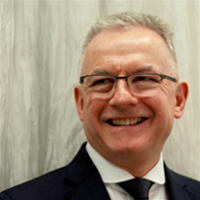 Peter Grimmer
Peter is a past Chair of the Optometrists and Dispensing Opticians Board, a past President of the New Zealand Society of Contact Lens Practitioners (now the Cornea and Contact Lens Society), a founding Fellow of that Society and a Fellow of the American Academy of Optometry. He is a recent past Board Director of the Optometry Council of Australia and New Zealand (OCANZ) and the immediate past Chair of the OCANZ Accreditation Committee. He is a member of PHARMAC's Pharmaceutical and Therapeutic Advisory Committee (Ophthalmology)
While principally a clinical optometrist, Peter has at various times, lectured, published papers in peer reviewed journals, examined final year optometry students and participated in the accreditation of the School of Optometry and Vision Science at the University of Auckland. He chaired the assessment team that resulted in the accreditation of the fledgling Discipline of Optometry at Flinders University in South Australia

In 2008 Peter was awarded the Snowvision Downunder Scholarship to the State University of New York College of Optometry where he gained valuable experience in specialist examination techniques and pediatric care

Married with 3 young adult children, he's interested in music, movies, books, wine, food and snow skiing.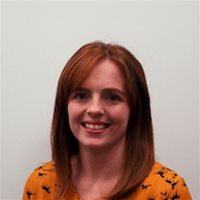 Eleisha Dudson
Eleisha is passionate about Optometry, coming to McClellan Grimmer Edgar with extensive experience in specialty contact lenses including Orthokeratology (OrthoK), Keratoconus and children's contact lenses.

Eleisha is a Therapeutically qualified Optometrist, graduating from The University of Auckland in 2007 with honours. She now continues to spend time furthering her knowledge and with her passion for OrthoK she studied to achieve her Fellowship for the International Academy of OrthoK and Myopia control in 2016. In her spare time she also contributes to the specialty contact lens and Optometry profession, as the Vice President for the Cornea and Contact Lens Society and the Wellington Branch Chair of the New Zealand Association of Optometrists.

Caring for her patients, to ensure they gain the knowledge they need about their eye health, is what motivates her as an Optometrist. When not in the Optometry clinic you may see her at a park or beach with a toddler, or even doing a handstand challenge or two.
Aan Chu
Aan comes to MGE with a first class honours degree in Optometry from the University of Auckland.
She spent her final year placement with us and wasn't put off! The practice is very pleased to have Aan with us - she shares our ideal of comprehensive care and is very enthusiastic about her role in optometry.
Outside of optometry she enjoys coding (geek), learning Japanese and did we say she is fluent in German!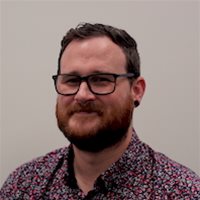 Andrew
Andrew! Lots of experience in the optical industry - over 10 years 
Great at frame selects, advice on lens types and repairs 
Loves flowery shirts ,-)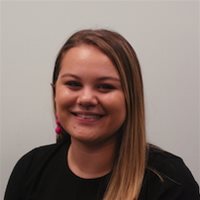 Lani
Lani has a lot of experience in the optical industry 
She especially likes helping in the selection of frames 
Out of the office likes yoga gyming and quad biking
Aways up for a laugh and - a hot chocolate !!
Bianca
Bianca has a degree in Fashion design!
That means an eye for cool - you're going to get the best advice from her on frame selects!
Outside of work Bianca enjoys gym - design and tailoring clothing - and her dog!
Tennille
Token Australian import! 
Tennille has a background in graphic design and administration - and - loves funky eyewear. 
Outside of work its family and cats - and sailing, painting (abstracts) and reading!